We are very excited to announce our new product line of scissor lift tables that are specifically designed for the furniture and upholstery industry.
These lift tables are rated explosion proof and can be used in paint booths. There are no metal on metal parts. The cam followers ride in UHMW tracks and these lift tables are pneumatic.
The expandable plaftorm lift has a pull out top so that the lift can be used for chairs and sofas.
Click brochure to see a complete outline of the expandable platform lift table.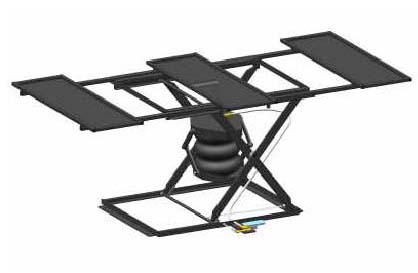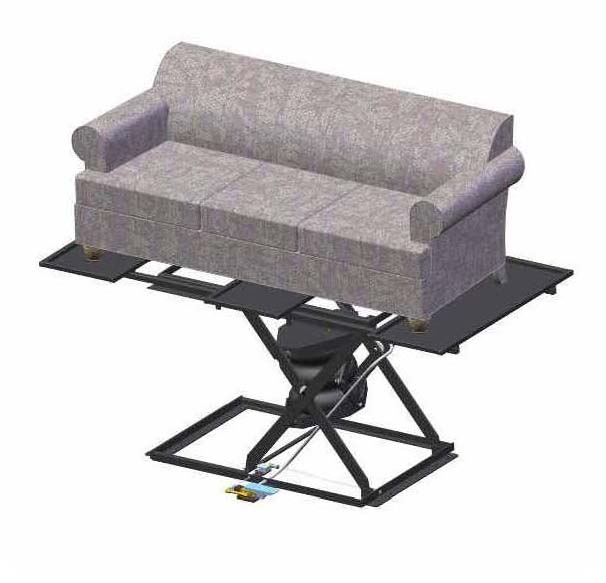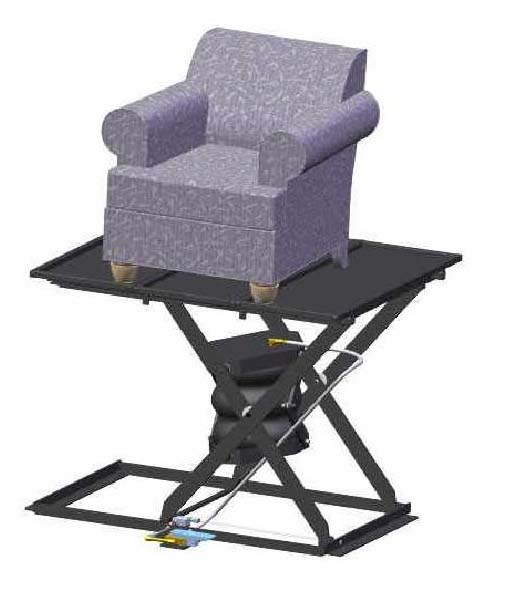 ---